How To Season a Turkey Perfectly for Thanksgiving
Snag our top turkey secrets for your best-ever bird.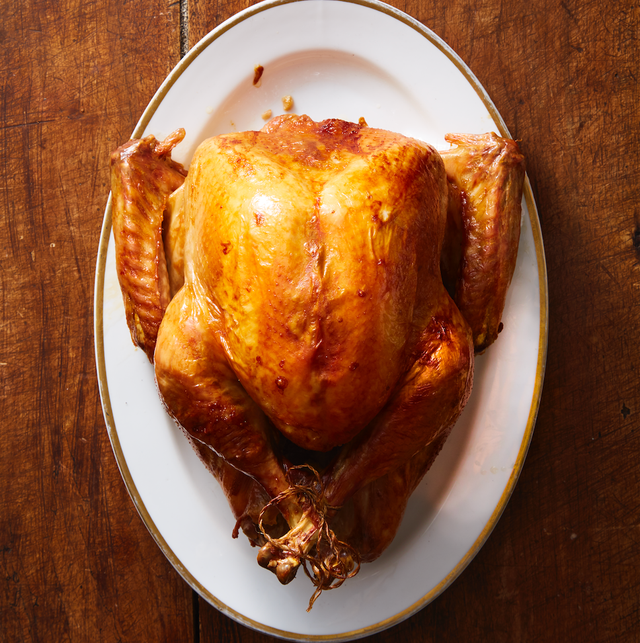 There's a reason gravy and stuffing are our favorite Thanksgiving side dishes: Turkey meat can be boring and bland, and it often needs a little help from the supporting stars at the table. But don't worry — learning how to season a turkey for baking and what flavors go well with turkey is a foolproof way to add flavor to the preferred holiday protein. Try our top tips for what to season turkey breast with, what herbs and spices go with turkey and our tasty turkey rub (hello, spice butter!) recipes.
1
Brine your bird — it's simple!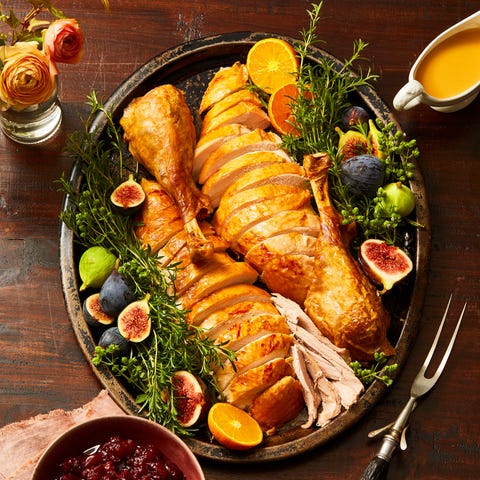 Our #1 secret to a well-seasoned turkey? The all-important (and oh so easy!) dry brine. The Test Kitchen turns to this method for maximum flavor, juicier meat and the crispiest skin. Here's how it's done: Rub herbs and 2 Tbsp salt all over the turkey, pop it in a plastic bag and refrigerate. You can season your turkey the night before or as far in advance as two days.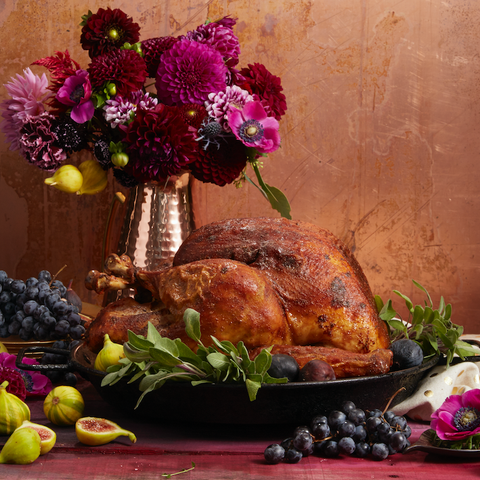 Salt is a great (and non-negotiable) place to start, but there are so many seasonings that really rev up the flavor of a bland bird. Try Cajun-style turkey rub inspired by the lively flavors of New Orleans (think smoked paprika, celery salt and onion powder) or a red rub with paprika, ground coriander and garlic powder.
3
Slather seasoning everywhere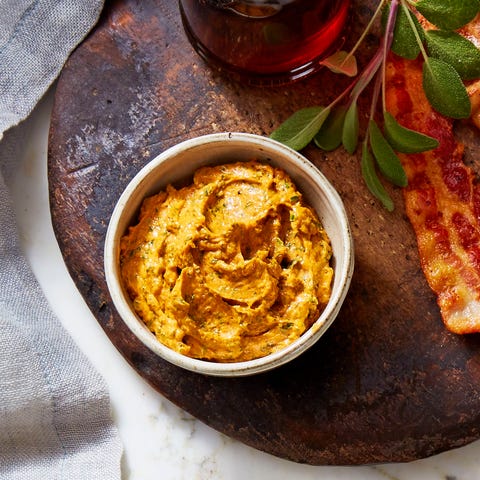 Don't just sprinkle salt on the surface of the turkey, give your bird a big flavor boost by seasoning under the turkey's skin too. Stir your favorite spices and fresh herbs into softened butter, then rub it all over the turkey and under the skin. Try a combo of lemon zest and garlic with paprika and ground coriander, or something more traditional like folding chopped parsley, sage and rosemary into the butter. Not only does this help season the bird, but it also makes the meat extra juicy.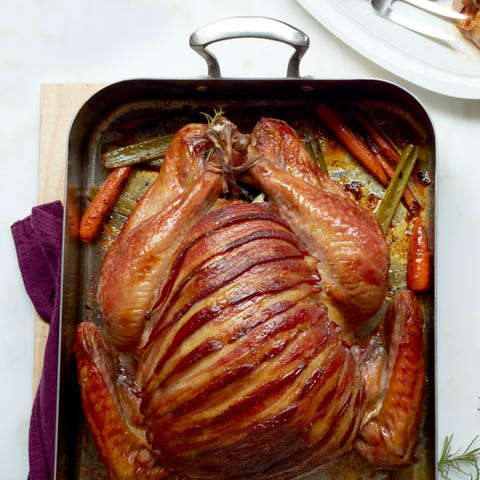 Glazes are a great way to add a subtle sweetness and shine to your bird. Try a combo of maple syrup, orange juice and fresh sage, brushing most of the glaze on before roasting and saving some to polish up the bird once it's out of the oven. Or to really amp things up, lay slices of bacon over the turkey breast before roasting, securing the ends with toothpicks so they don't curl. Brush the bacon with glaze before roasting, and once more after it's done. Trust us — no one can resist a bacon-wrapped bird.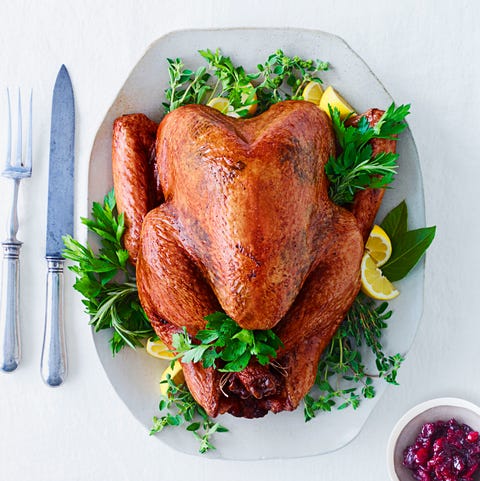 ... and fill up the bird's cavity with herbs and aromatics. Instead of packing your bird with bread cubes that inevitably turn soggy (we prefer a crispy-topped stuffing cooked on the side), stuff the turkey with fresh whole herbs, lemon halves, shallots and smashed cloves of garlic that lend tons of flavor with zero mush.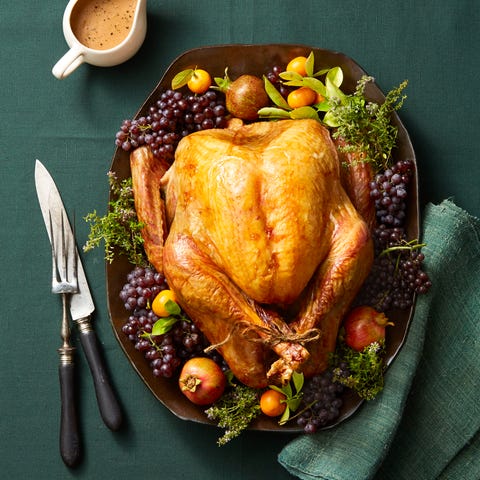 Not just a pretty plate, garnishes can offer complementary or contrasting flavors to enjoy alongside your well-seasoned roast. Try roasted pears for extra juiciness or caramelized winter vegetables for earthy sweetness. Small, sweet champagne grapes are also fun to munch on in between bites of savory turkey.
This content is created and maintained by a third party, and imported onto this page to help users provide their email addresses. You may be able to find more information about this and similar content at piano.io